For someone who took his first flying lesson just 11 years ago, Eric Zine has come far in the aviation world in a short time. The "Yellow Fever" biplane pilot and Southern California resident is fresh off another year of racing at the STIHL National Championship Air Races where he took fifth place in Friday's Heat 3A before Sunday's Gold race was canceled due to high winds.
One Six Right
Still, the future is looking bright for Zine, who literally discovered flying by Googling "learn to fly." After a quick Internet search, lo and behold, his local airport turned out to be none other than the world-famous Van Nuys Airport in Southern California. Known as the setting for the final scene of the 1942 Humphrey Bogart classic "Casablanca," Van Nuys is perhaps best known as the subject of the 2005 aviation documentary "One Six Right," which explores the storied history and busy present of the San Fernando-based airport and its most famous runway.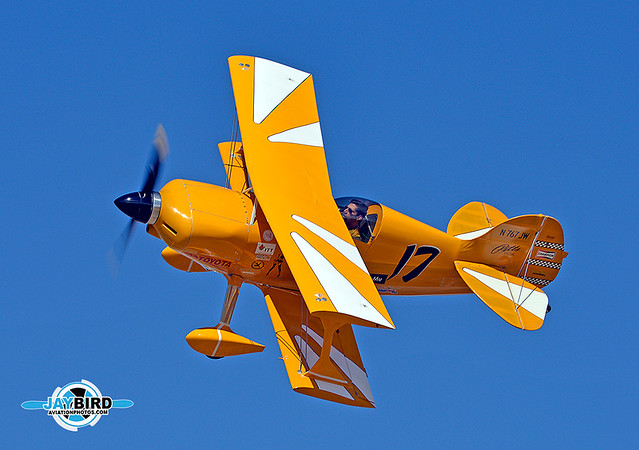 In fact, if you've seen the movie and its poster, you'll instantly recognize the yellow 1945 Piper J3C-65 fixed wing Cub as being prominently featured throughout the film. It just so happens that Zine flies that Cub regularly, with owner Seymour "Si" Robin serving as a major supporter of Zine and the Condor Squadron air association of which he's a part.
But back to how it all began for Zine. Just out of grad school in Beijing, he returned to Los Angeles and took a flying lesson "on a whim." From there, he says he quickly caught the bug and could think of nothing but flying.
"I'm very glad it worked out as it did, because it was precisely the VNY connection that got me involved in air racing," Zine says. "There's a great history of air racing here, with names like Clay Lacy, Lyle Shelton, Skip Holmes, Pete Regina, Matt Jackson."
Zine says he met his aviation partner, Rich Chadwick, through the Van Nuys Flight Center while he was serving as a full-time Certified Flight Instructor. In 2010, the two acquired their first race plane, "Sunny Side Up," a biplane that he raced from 2010 to 2016 before acquiring "Yellow Fever," a Pitts Special. During those formative racing years, Zine had a hangar next to another former racer, Jason Somes, who he calls a "great source of inspiration, mentorship and knowledge to work with."
Starting in 2017, Zine raced "Yellow Fever" which racing fans may recognize as the former "Devil in Da Skies" helmed by Jeff Watkins, who was also a former Biplane Class President.
"We've done quite a bit of modification since then, but we know Jeff is happy to see his old bird still racing," Zine says.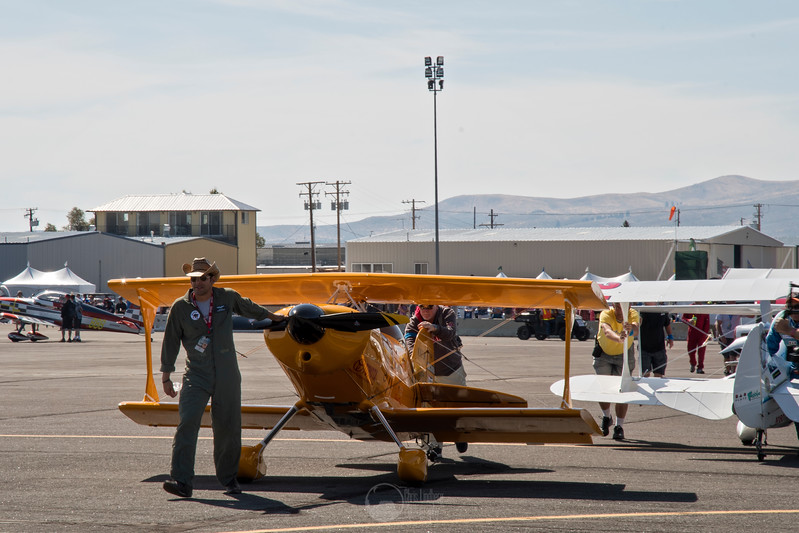 He got into biplanes because, he says, "we were trying to find an accessible way to enter into the mix. We were contemplating an IF1 racer that was for sale, but thought a biplane would be much better as we could fly our Pitts year round."
There are several misconceptions about biplanes, Zine says, but none bigger than the myth that they're difficult to fly.
"They are very honest airplanes, so they do require some instruction, technique, and practice. But countless pilots have done it, and so can you."
Reno memories
With nearly a decade of racing at Stead under his belt, Zine says there are too many wonderful things about participating in NCAR to count.
"The camaraderie with the men and women in our class, the interactions with the fans, and the friendships with the volunteers who come back every year are all great," he says.
He's recently moved into a teaching role as a Pylon Racing Seminar instructor, something he's found very rewarding. But, it's the on-course action that gets his blood pumping the hardest.
"Certainly, my favorite part is going around the pylons," Zine says. "It's the most fun I've ever had in an airplane and being on the course low and fast with planes all around you is almost meditative, as it really does drown out the rest of the world as you focus on the task at hand."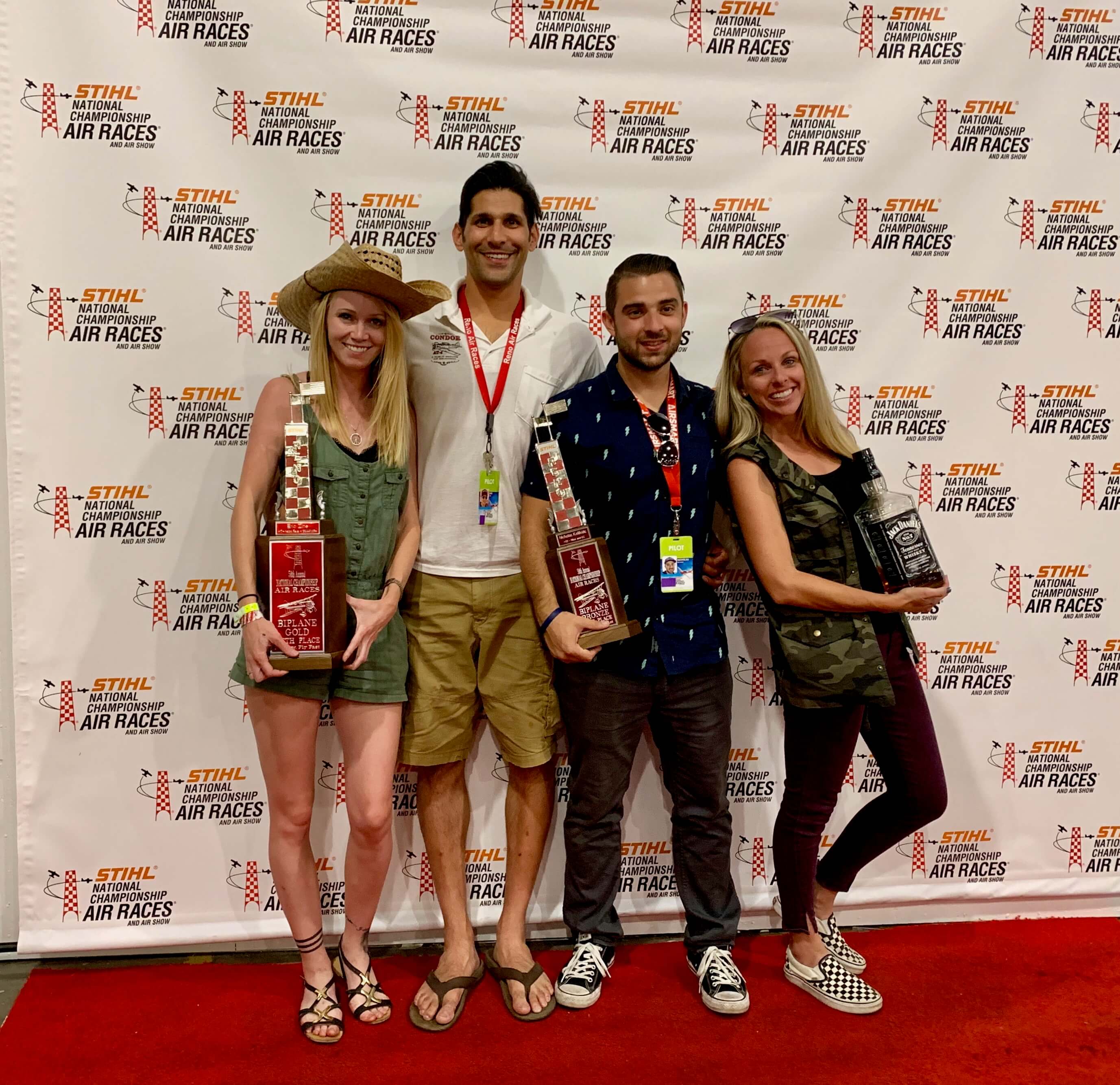 As with most pilots, his least favorite part is the early-morning wake-ups required of all racers.
Next year promises to bring even more excitement as Zine plans to race both a biplane and a T6. It's sure to be double the work — and the fun — for this young Southern California pilot. Here at the Reno Air Racing Association, we're counting down the days until September 16, 2020 when once again high flying action will rule the day and young pilots will realize they, like Zine, can race at Reno, too.