The Reno Air Racing Association (RARA) is a 501(c)3 organization and produces the National Championship Air Races every September just north of Reno. An institution for northern Nevada and aviation enthusiasts from around the world, this event features seven racing classes, a large display of static aircraft and several military and civilian flight demonstrations.
The Board of Directors, a small year-round staff and more than 1200 volunteers make up the dedicated team which works to preserve this unique event. This group handles the thousands of details needed year-after-year, beginning planning for the next event before the current one is completed.
Fred Telling
Chairman/Chief Executive Officer
Dr. Telling is a director of the RARA board since October 2017, CEO of RARA since February 2018, and has been the President of the T-6 Racing Association since 2007. Dr. Telling is also on the Board of Directors for Oragenics in Tampa, Florida. Prior to retiring from Pfizer after 30 years in June 2007, Fred was elected a Corporate Vice President of Pfizer Inc. and its Vice President of Corporate Strategic Planning and Policy in October 1994. Dr. Telling resides in Daytona Beach, Florida with his wife Barbara. He is type rated in Citation jets and the DC-3 fixed wing (Commercial) and rotorcraft (Private) rated, and has a collection of North American Aviation aircraft—"Lady B" a P-51D, "Almost Perfect" a stock T-6G and "Baby Boomer" a T-6 racer.
Terry Matter
Vice Chair
Terry Matter, former RARA Director of Operations, began attending the STIHL National Championship Air Races in 1969 as a spectator before becoming a pylon judge in 1999. Terry joined the RARA Board of Directors in 2004, where he served as the Chairman in 2010 and 2011. He also served as the RARA Director of Operations from 2016 to 2021. Terry is a licensed commercial pilot and flight instructor. He has been flying since 1961 and owns a vintage Cessna 182 aircraft based at the Reno-Stead Airport. Terry retired from the Northrop Grumman Corporation in 1998, after a 30-year career in Product Support Services and International Program Management.
Joey Scolari
Secretary
Joey Scolari is an accomplished pilot of both propeller and jet-powered planes. He has been a RARA board member since 1993 and is the Secretary of the Board of Directors. Joey served as Chairman of the board in 2002 and 2003 and was named RARA's "Man of the Year" in 2006.
Mark Bailey
Treasurer
Mark Bailey was a RARA board member from 1994 to 2016 and rejoined in January of 2019. He previously held a multi-engine, instrument rating and has been a long-time supporter of the National Championship Air Races. Currently, Mark is a Certified Public Accountant, and the managing shareholder of Excelsis Accounting Group in Reno, Nevada. Since moving to Nevada in 1984 from the Central Coast of California, he has been active in community. He has served on several boards, including Make-A-Wish Foundation and Reno Philharmonic. He currently serves as the Treasurer on the Board of Directors of Nevada4Vets. Mark graduated from Cal Poly, San Luis Obispo after serving as an infantry officer in Vietnam. Mark enjoys hunting, fishing and hiking along with an occasional very bad game of golf. Also serves as the Treasurer on the Board of Directors of Nevadans4Vets.
Todd Donahue
Director
Todd Donahue joined the RARA board in January of 2019 and brings expertise in accident prevention. He began flying in 1993 and within a year became a CFII in Helicopters where he worked as an instructor and a charter pilot. In 1995, Todd was nominated as an accident prevention counselor with the Bradley FDSO. Todd moved to Missoula, Montana in 1996 where he started Homestead Helicopters, Inc. (HHI), the first company in the U.S. to become an FAA-approved part 141 flight training academy offering Helicopter Firefighting, a Mountain Flying Course, and Vertical reference training. HHI has gone over 26 years without any accidents or incidents. Todd currently is the President, Director of Operations, Check Airman and Chief Instructor at Homestead Helicopters.
William H. Freeman
Director
Bill Freeman is the Chairman of Freeman Webb, Inc., a real estate investment, management and brokerage company he co-founded in 1979. Prior to founding Freeman Webb, Inc., Bill was director of Downtown Urban Development for the Metropolitan Nashville Development and Housing Agency (MDHA). A strong supporter of charitable and community organizations, he currently serves on the boards for the Nashville Davidson County Mental Health and Veterans Assistance Foundation, the Reno Air Racing Association, and the University of Tennessee President's Council. Most recently, Mr. Freeman was appointed to the J. William Fulbright Foreign Scholarship Board by President Biden in 2022. He is a devoted husband to his wife, Babs Tinsley Freeman, and father to their three sons and seven grandchildren.
Sue Gardner
Director
Sue Gardner served as the FAA's National Aviation Events Specialist from 2000 to 2005, and again from 2014 to her retirement in 2018. During her time as events specialist, Sue spearheaded many initiatives to improve the FAA's management of aviation events, including standardizing and updating the policy to accredit the Reno Air Racing Association and the Red Bull Air Races, as well as coordinating environmental policy pertaining to aerobatic practice areas. On the heels of the 56th annual STIHL National Championship Air Races, the Reno Air Racing Association added Sue Gardner, the 2019 Chairman's Award winner, to their Board of Directors.
Fay Gregory
Director
Fay Gregory joined the Reno Air Racing Association Board of Directors in 2017 and served as volunteer coordinator from 2017 to 2018. A fan of The STIHL National Championship Air Races since the late 1970s, Fay worked as Crew Chief and sponsor for T-6 racer "Bare Essentials" in 2012 and 2013. Fay was also on the crew and sponsor for T-6 racer "Miss Fay" in 2014 and 2015. Fay has been a member and volunteer with the Experimental Aircraft Association/AirVenture since 1980. She is a member of the National Technical Committee Aviation Maintenance Technology—SKILLS USA and served as its Chairman from 1986 to 1996. Fay also served as Airport Manager for Camdenton Memorial Airport, in Camdenton, Missouri. Fay serves on the Advisory Board for the Lone Star Flight Museum and a former board member of Warbirds of America.
Tony Logoteta
Director
Tony Logoteta is the current Chief Operating Officer of RARA and also a member of its Board of Directors. Tony grew up in northern California but has spent most of his adult life in Reno. After graduating from the University of Nevada, Reno's Reynolds School of Journalism, he moved away for some years, but always considered Reno home and eventually moved back. While not a pilot, he has always loved flying and enjoyed the event as a fan, and has always appreciated the great benefits the Air Races bring to the community he loves. As a former small business owner, Tony brings an entrepreneurial spirit to the event and a passion for this community. In his off time, Tony enjoys spending time with his wife and four children.
Tony Marini
Director
Tony Marini is a 4th generation Nevadan with deep roots in the community who has always played a role in local special events. He has been a Reno Air Races Board Member since 2019 and is committed to the success of the Air Races today and for the future. Tony is currently the Vice President of Casino Operations and Community Relations at THE ROW in downtown Reno.
Mary Beth Sewald
Director
Mary Beth Sewald is a single engine-rated pilot and former Vice Chair of the RARA Board of Directors. She has served on the RARA Board since 2014. She is currently the President and CEO of the Las Vegas Chamber of Commerce and serves on the boards of the U.S. Chamber of Commerce Committee of 100, Nevada Military Support Alliance, The Las Vegas Convention and Visitors Authority as well as the SuperBowl LVIII Host Committee.
Bobbi Thompson
Director
Bobbi Thompson's aviation career has spanned more than 40 years, she is a 4,500-hour pilot (single and multi-engine and helicopters), Aviation FAI World Record Holder, has over 35 years of experience producing air shows, has been the airport manager for seven airports, FBO owner and manager, air racer and aviation consultant for more than 1,400 airports/FBOs. She currently serves as RARA's VP of Strategic Planning and a member of the Board of Directors. Bobbi is also the COO of ABS Aviation and the Minden Airport Manager. She also serves as a Board member and Chair for several local and state boards.
Volunteer Department Heads
A 501(c)(3) non-profit organization, the Reno Air Racing Association operates with a limited year-round paid staff and some part time contract personnel. The annual event depends primarily on more than 1,200 dedicated volunteers to handle the duties necessary to put on an event of this size. Those volunteers are managed by an incredibly talented and committed group of leaders who are vital to the success of the National Championship Air Races.
Owen Ashurst
Air Boss
Sam Coleman
Chief Timer
Debbie Giese
Chief Scorer
James Greathouse
Chief Pylon Judge
Dennis Jacobsen
Ops South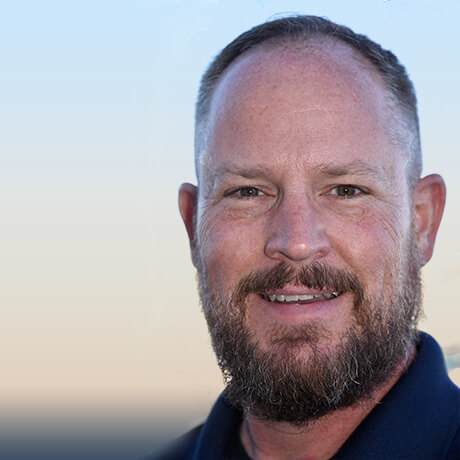 Chris Johnson
Director of Operations
Curtis Johnson
Ops North
Reza Karamooz
Director of STEM Education
Jerry Limoge
Contest Committee Chief
Charlie Marks
Heritage Display Director
Terry Marshall
Military Coordinator
Bo Masuyama
Director of Safety
Duane Meyer
Director of Security
Andy Monroe
Media Ops Director
Sean Moran
Ramp Tow Chief
Matt Owens
Director of Logistics
Bill Reeder
IT Director
Tim Spencer
Chief of Emergency Services