Kevin Quinn is a very busy man these days. Part bush pilot, part heli-ski guide, part flight instructor and part event organizer, this Truckee, Calif.-based aviation nut is wrapping up one of his busiest — and most successful — years ever. Despite all this, he still has time to extol the virtues of general aviation to aspiring pilots everywhere. And that's thanks in part to his participation in the 2019 STIHL National Championship Air Races.
His message to young pilots is simple.
"Anyone can come out and fly with us and learn in the off-airport environment," Quinn says of his Truckee-based High Sierra Flight Instruction business which specializes in backcountry flight training. "The neat thing about it is that we're inspiring people to just go out and fly. For a long time, they said aviation was dying on the vine, but I believe backcountry flying is saving general aviation."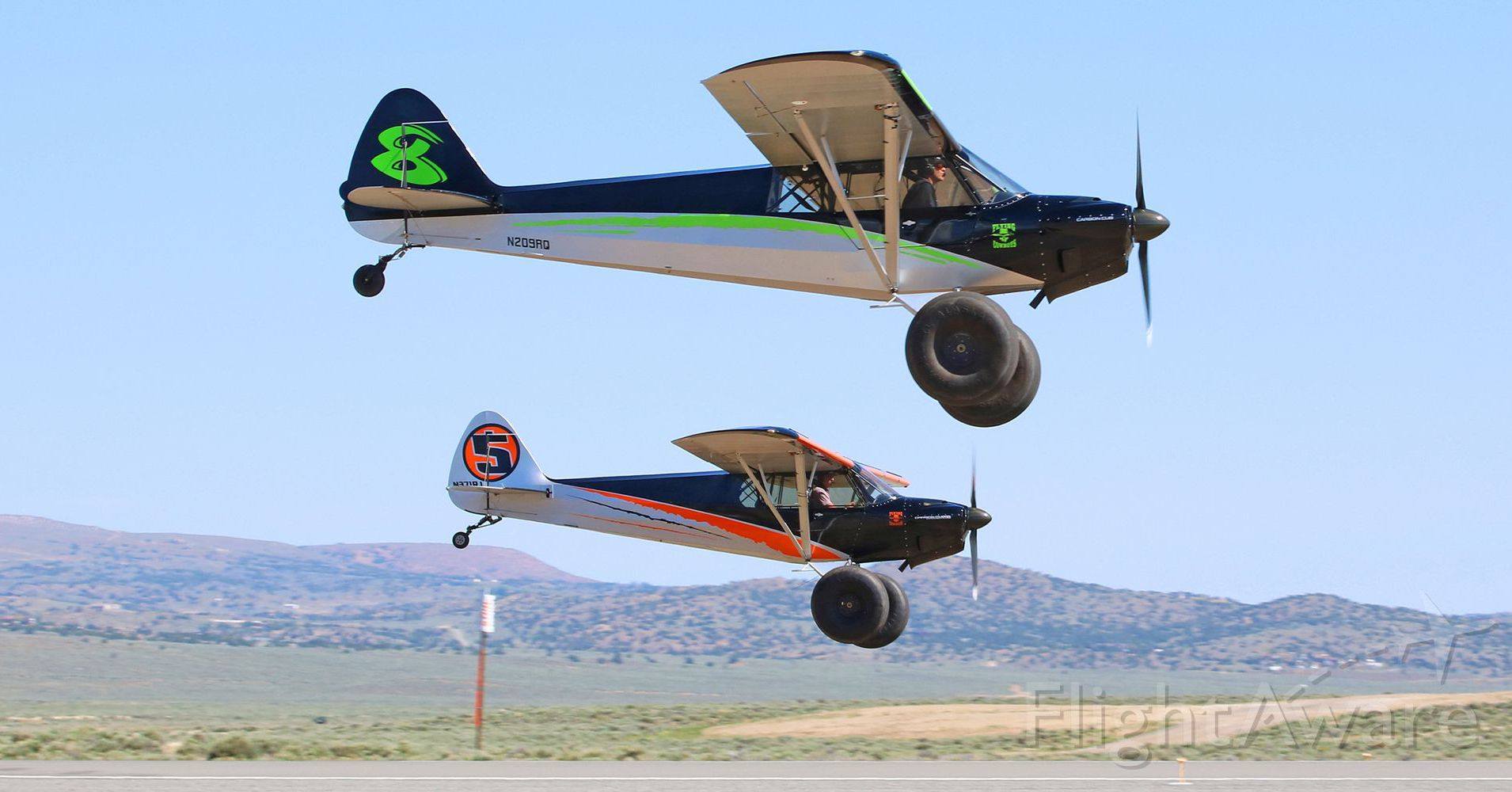 Born and raised in Alaska, Quinn, who just turned 50, knows a thing or two about the backcountry. He grew up riding in his father's plane from the time he was six months old. By the time he was 18, he soloed and obtained his pilot's license. For the past 32 years, Quinn has spent more than 9,000 hours in the air and he's never shied away from adventure.
Over the decades, Quinn has taught up-and-coming pilots how to fly all while running Points North Heli-Adventures, Inc. a heli-skiing operation out of Cordova, Alaska, where he spends part of the year personally guiding clients through some of the toughest, most pristine ski country in North America. In that time, he's made numerous appearances in Warren Miller ski films, has been certified as a skydiver and swift water rescuer, flown choppers, lead whitewater tours and even played professional hockey for a couple of years in the early 1990s. It all sounds exhausting to the everyday human being, but there's nothing ordinary about Quinn, whose passion for life is evident in the way he engages you when he speaks. Being so busy doesn't bother him a bit, either, but keeping track of it all can be a challenge, he says.
"Depending on who I'm talking to, I might hand them one of several different business cards," Quinn says, chuckling.
STOL takes off
Oh yeah, and if that's not enough, Quinn is also the guy who invented STOL (Short Take-off and Landing) drag racing, a sport that has quickly entered the conscience of aviation fans everywhere. This is thanks to his affiliation with the Flying Cowboys, a loose collective of pilots who enjoy low-flying adventures in the backcountry, where two bush planes race each other up and down a dirt strip. Born at the annual High Sierra Fly-In north of Reno in the Black Rock Desert, STOL drag racing saw a banner year in 2019 as it was invited to perform demo races at the Reno Air Races. The event was so successful that RARA invited STOL Drag back for 2020 as an official class, the first new addition in more than two decades.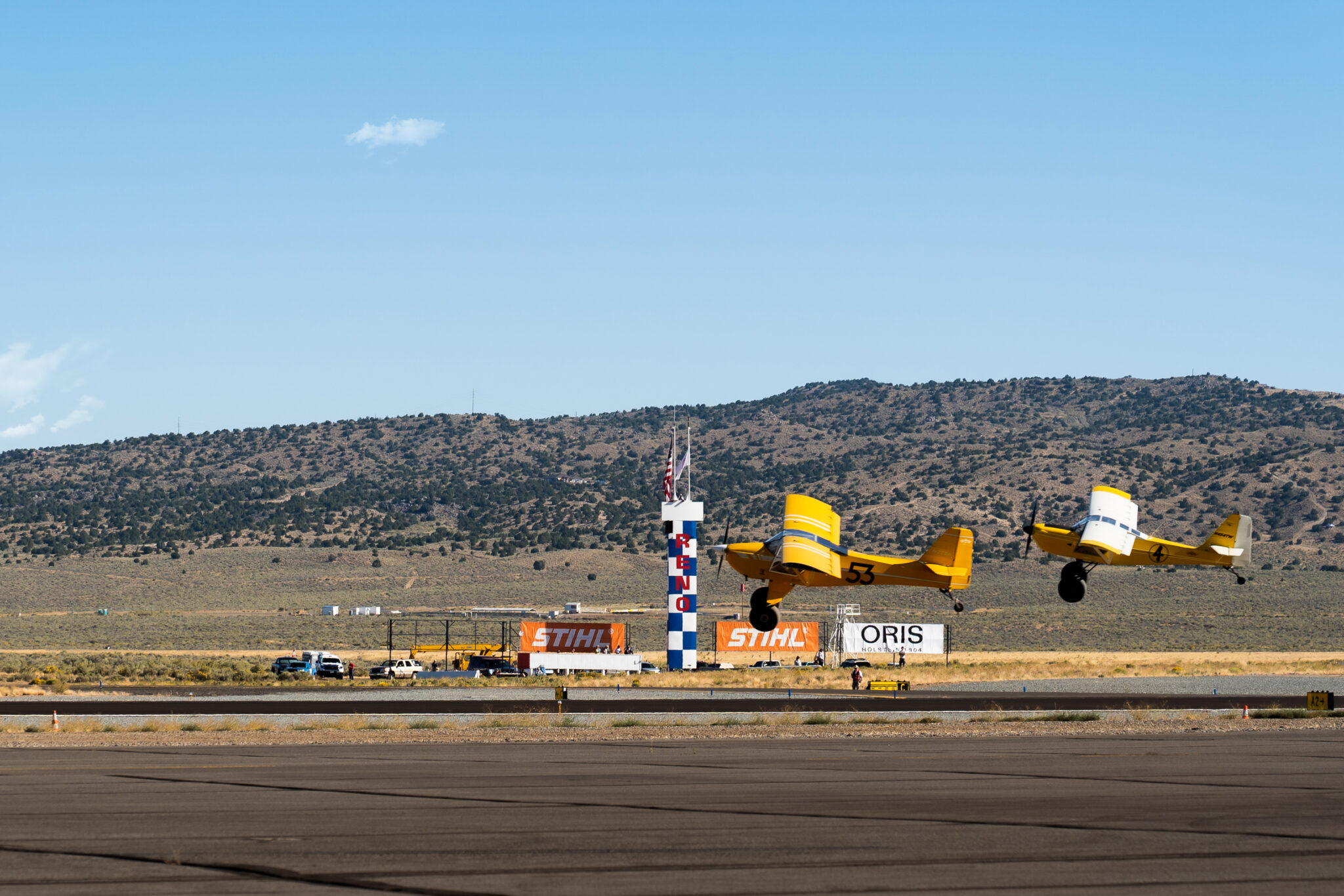 According to Quinn, the FAA particularly likes the safety aspects of STOL racing.
"With this type of flying, we're challenging pilots to become better by teaching them about power and energy management and control. Ultimately, that makes you a safer pilot," he says.
For Quinn, the appeal of STOL flying is the sheer affordability of the sport. It's great to watch warbirds soar through the sky over Stead, he says, but often the financial barrier to entry for this type of racing is prohibitively high.
"With STOL, anyone can go buy a street plane and mod it and come out to race," he says.
As for his ride, Quinn flies a Carbon Cub that he helped design at the Cub Crafters factory in Yakima, Washington. It features 35-inch bush wheels and weighs in at 1,000 pounds. When he's not flying it, he can be found in his classic 1953 Cessna 180. 
Looking ahead
Dividing his time between Alaska, Hawaii and California, Quinn considers the heli-skiing gig his "main hustle." But STOL drag racing's success in 2019 is broadening his horizons even further. These days, his goal is to keep backcountry flying affordable and accessible. As the sport grows, he's interested in helping raise money to support up-and-coming STOL pilots.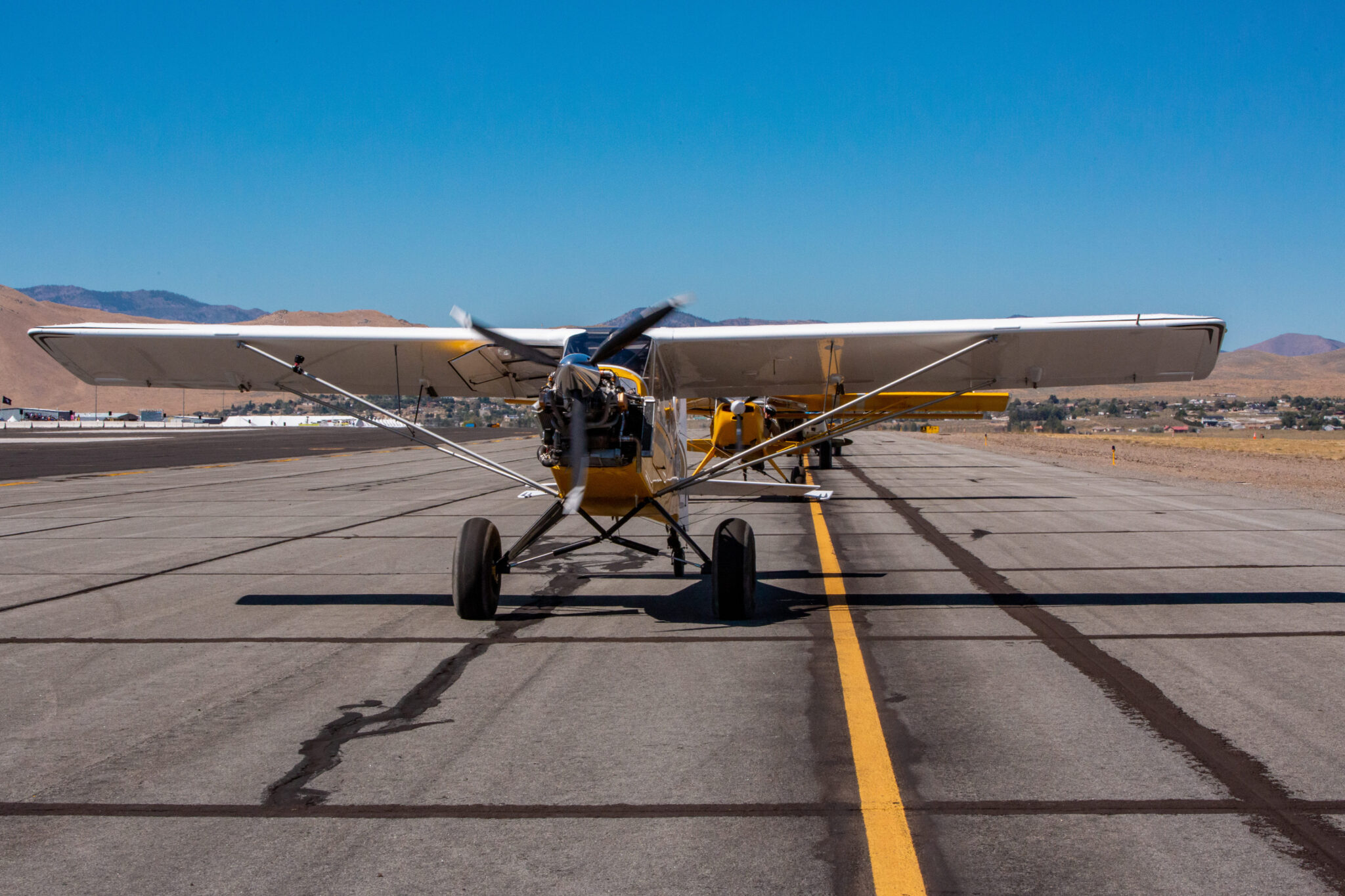 "We're now the poster children for backcountry aviation," he says of the Flying Cowboys. "On social media, we have more than 20 million followers and we're inspiring people that there's much more to flying than just going from one airport to the next.
In fact, Quinn has recently accepted invitations to the 2020 Sun 'n Fun airshow in Lakeland, Fla. and Arizona's CopperState Fly-In in February. Additionally, Quinn will be returning to Oshkosh next year along with a much-anticipated first "official" year at Reno. All that travel isn't cheap, Quinn says, so he's hoping to leverage this newly-found spotlight to sponsor young pilots.
For the time being, Quinn is just happy to see his sport hit the big time.
"Everything is coming full circle," he says. "Sometimes I think, 'are you kidding me?' Pinch me. This is so incredible."
Learn more about Kevin Quinn at these sites:
Flight training: www.bigtirepilot.com
Heli-Skiing: www.alaskaheliski.com
High Sierra Fly-In: www.highsierraflyin.com
STOL racing: www.stoldrag.com