RENO, NEV. – Earlier this month, Reno Air Racing Association (RARA) proudly announced the 2023 recipients of the second annual Flight Training Scholarship (FTS) program.
"'Racing for the Future' is more than just a saying – it's a mindset our association has in order to facilitate the future of aviation in our local youth," said Fred Telling, Reno Air Racing Association CEO. "Through these scholarships, we can continue to foster a love for aviation while helping to 'STEM' the pilot shortage. We're thankful for the Ray Foundation and the gifts from various donors for helping us make this scholarship program possible for a second year."
These 10 recipients will be awarded up to $10,000 toward their private pilot license. In order to be considered for a scholarship, these students must be between 16-20 years old, maintain a high school GPA of 3.0 or higher and be a resident of Reno or its surrounding areas.
The 2023 Reno Air Racing Association Flight Training Scholarship recipients are: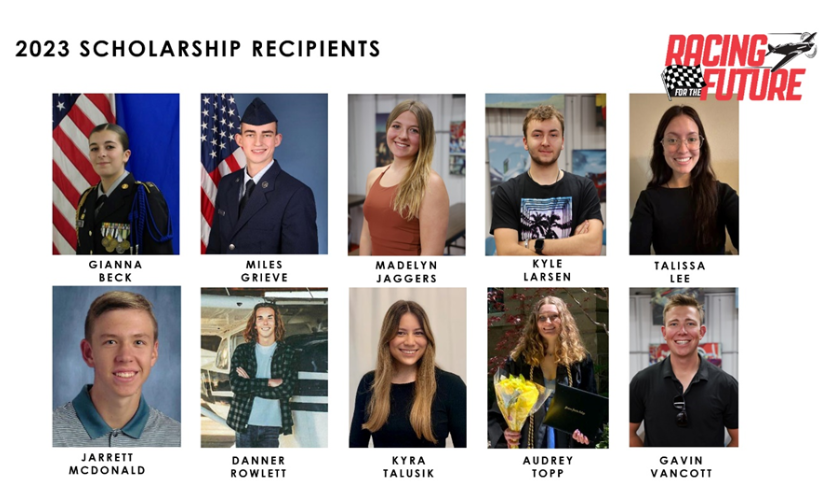 "Getting to know our award winners throughout this year's application process has been an absolute joy," said Greg Gibson, Reno Air Racing Association scholarship coordinator. "They are smart, motivated and inspiring. We know the future of STEM and aerospace is better because they will be part of the next generation of pilots."
This scholarship program began last year and has enabled several recipients to complete the necessary training and successfully obtain their private pilots license. While the search for a new venue is underway, the scholarship program is not going anywhere. RARA plans to continue the scholarship program to help enable and encourage the next generation of aviators to soar.
For those interested in donating or learning more about RARA's scholarship efforts: